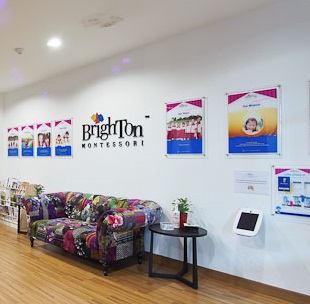 Brighton Montessori
Brighton Montessori is proud to be a member of the Busy Bees Singapore group of education companies.
For general enquiries and feedback, please call our hotline at 6588 3883
Find out more at www.brightonmontessori.com.sg
At Brighton, children are taught in a climate of love and respect – one in which they can nurture their talents, develop good living habits and in the process build up sound characters for life. Children between 18 months and 6 years of age are eligible to engage in Brighton's Montessori programme. The curriculum covers the whole spectrum of Montessori training and prepares your child for their first steps into formal schooling.