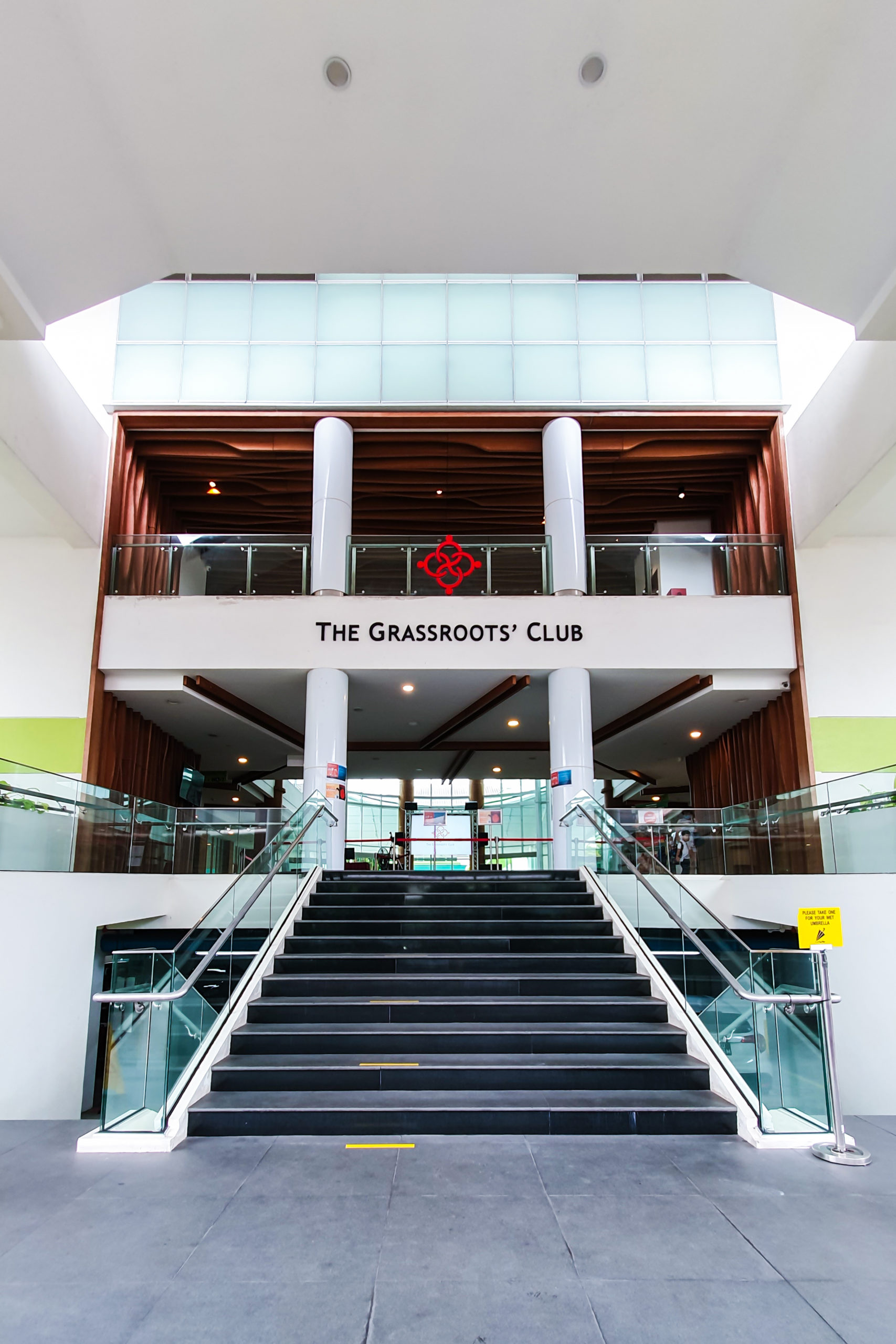 The Grassroots' Club was established to enable the grassroots leaders to reach out to members. This is so as to build a stronger and more cohesive grassroots network.
TGC presents to members facilities comparable to that of a private club without exorbitant membership fees. It was built to fully integrate its numerous facilities in one venue. The Clubhouse is well-equipped with gymnasium, Jacuzzi, sauna (steam room), auditorium, meeting, conference and function rooms.
The Club is home to facilities, services and exciting programmes to fulfil the recreational needs of all grassroots members. It also serves as an ideal place for grassroots functions and networking within the grassroots community.
Back in March 1992, the Ministry of Community Development (MCD) and the National Community Organisations Council (NCOC) set up the Grassroots' Recreation Club (GRC) for Citizens' Consultative Committee and Residents' Committee members at the former Sennett Community Centre, MacPherson Road.
With the merger of the People's Association and the Social Defence and Community Relations Division of the MCD in May 1993, grassroots leaders in the Community Centre/Club Management Committees, Senior Citizens' Executive Committees, Women's Executive Committees and Youth Executive Committees became eligible to join the Club. The Sennett Clubhouse was unable to serve its members effectively, due to limited facilities.
Tackling this issue, the then Prime Minister, Mr Goh Chok Tong announced the Government's decision to construct a new clubhouse for grassroots leaders near the Yio Chu Kang MRT Station at the First Triennial Conference for Grassroots Organisations held in April 1994. The Clubhouse would serve as a rallying point for grassroots movements.
On 20 April 1996, Mr Wong Kan Seng, Minister for Home Affairs and Deputy Chairman of the People's Association, officiated the Ground Breaking Ceremony for the new clubhouse. The Grassroots Recreation Club was later renamed The Grassroots' Club in 1997.
The New Clubhouse was completed in March 1998 and began operations on 2 May 1998. The Clubhouse strategic location, next to Yio Chu Kang Sports Complex and Nanyang Polytechnic, gives Club members the flexibility to use the adjoining facilities such as tennis courts, squash courts, swimming pool and carparks.
Click here to download a copy of The Grassroots' Club Constitution.