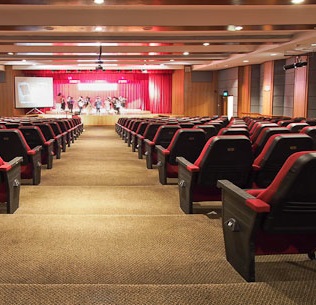 Auditorium
Capacity:
278 pax, with 1 wheelchair space
Area size: 492 square metres
Need a space to host a talk, seminar, briefing or an awards presentation ceremony? The Auditorium is the perfect place to pick. Featuring 278 plush and comfortable seats, let your event unfold as your guests relax in utmost comfort.